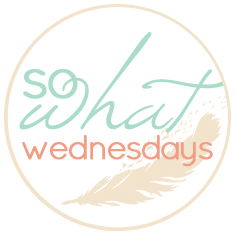 So What Wednesdays!
Go over to Life After I 'Dew' for more fun links!
Here is what I'm saying So What to this week:
So What If ...
I've made it half way through my first week back to work!
I'm loving the "Halo" clementines that I found at Kroger last week...SO yummy!
I LOVE LOVE my new Erin Condren life planner!
I really like my new hair cut...first time I've ever had layers!
I cannot wait to put up my classroom Christmas tree and start Elf on the Shelf!
I wish we could have Mexican food for Thanksgiving dinner..I don't do turkey and dressing.
I'm sad I won't be able to stay up to watch Scandal tomorrow night...I'll have to watch it on Friday!